SAB
Warm blood moist new life
August 14, Weixing industrial park actively respond to the government's call, organize staff carry out blood donation activities, lifted the upsurge of the dedication of love.
12 o'clock, staff around thedonation car has been in a continuous line. We lined up under guidance to fill in the form, blood tests, blood donation, the whole process was easy and orderly. According to statistics, blood donors was nearly one hundred that day, each donor has received a warm gift ,milk, umbrella and cup.
Finite volume, infinite love, the Weixing staff participate in the donation activities positivly. "I have began to donate blood from the University, blood donation is very meaningful to both others and ourselfs." Song Xueli, who was from the technical center,said. In the blood donation team, there are a part of the enthusiasm staff whom were told not to donate due to physical factors, they said have said the next time they will come again.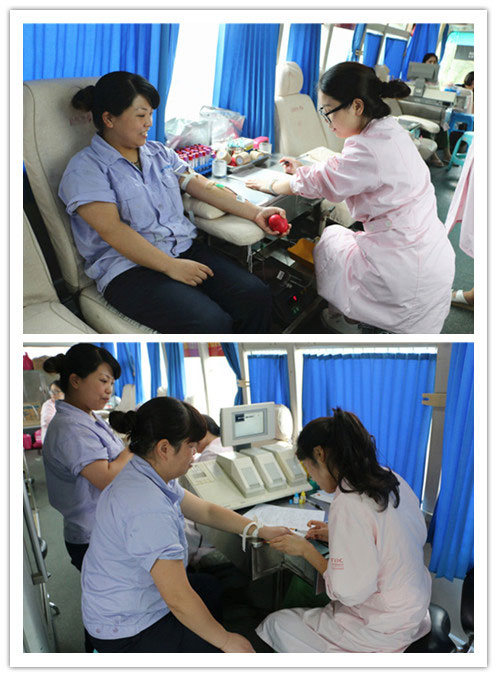 Blood is the source of life, love is the light of life.Our employees respond positively to this blood donation activities ,sincerely give their our energy for the community with their love and blood,fully embodies the Weixing staff's noble morals and strong social responsibility sense. At the same time, we also called for more people to join the ranks of volunteer blood donors, cheer for life,with the true feelings of love.